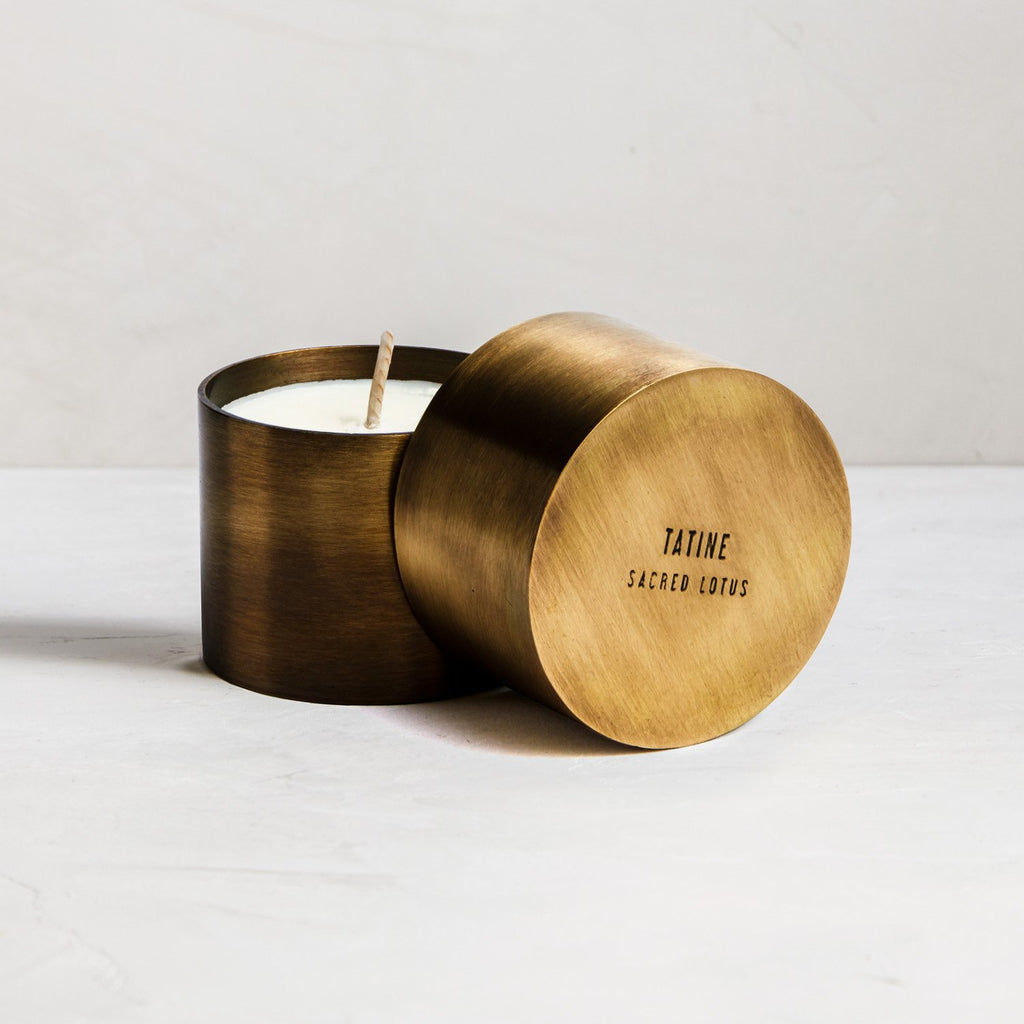 Tatine
Sacred Lotus Candle
This divine scent story begins with soft and creamy flower petals that float into green armoise. Aromatic litsea essential adds lemon and evergreen essence to the heart of the blend. Warm and sweet clove buds balance with bitter green galbanum, while geranium essential casts a magic spell with fragrant, sweet, and soft mystic rose tones. Finished with cedar which gives a woody, carnation-like olfactory property for a feeling of peace when inhaled. Made of all natural aromas derived from essentials, absolutes, and plant based extracts which are sustainably sourced.
Scent Profile
Top: Green Armoise, Clove Leaf
Middle: Litsea, Geranium
Base: Galbanum, Cedarwood
4 oz. hand forged brass cup in heavyweight, patinated brass. Perfectly imperfect; slight flaws on the surface are part of the unique, handmade process.
Details
22 hours of burn time
Burn time approximately 22 hours
Made in Chicago
Made in Chicago