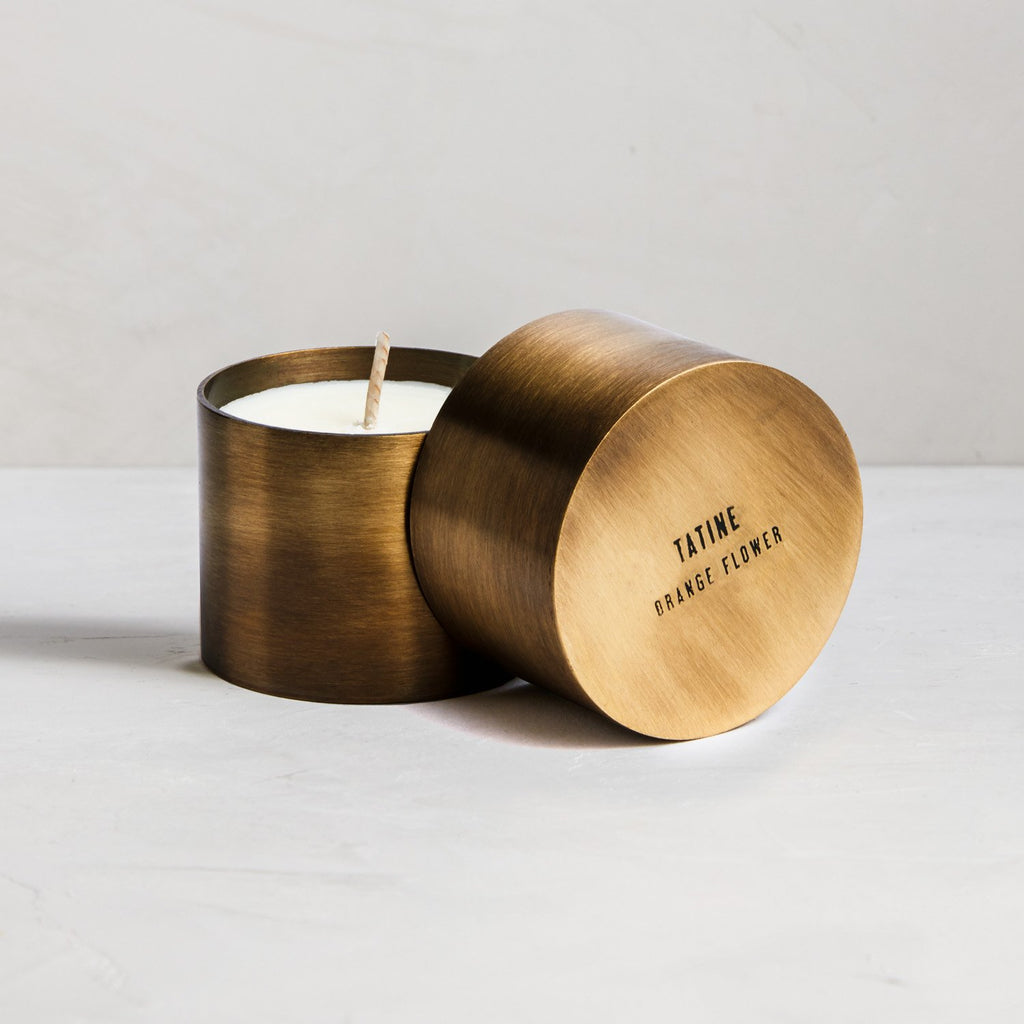 Tatine
Orange Flower Candle
The essential oils distilled from orange blossoms are magical in creating atmosphere that lifts the soul. Green mandarin essence beautifully compliments neroli and petitgrain for a sweet, warm, and delicate orange scent burning in our little pots of gold. The distilled flowers and leaves of clary sage collected at the end of the blooming season blend into our citrus absolutes for depth, with a few drops of pure sweet fennel quietly resting in the base. Made of all natural aromas derived from essentials, absolutes, and plant based extracts which are sustainably sourced.
Scent Profile
Top: Neroli, Orange Blossom, Petitgrain
Middle: Green Mandarin
Base: Clary Sage, Fennel
4 oz. hand forged brass cup in heavyweight, patinated brass. Perfectly imperfect; slight flaws on the surface are part of the unique, handmade process.
Details
22 hours of burn time
Burn time approximately 22 hours
Made in Chicago
Made in Chicago