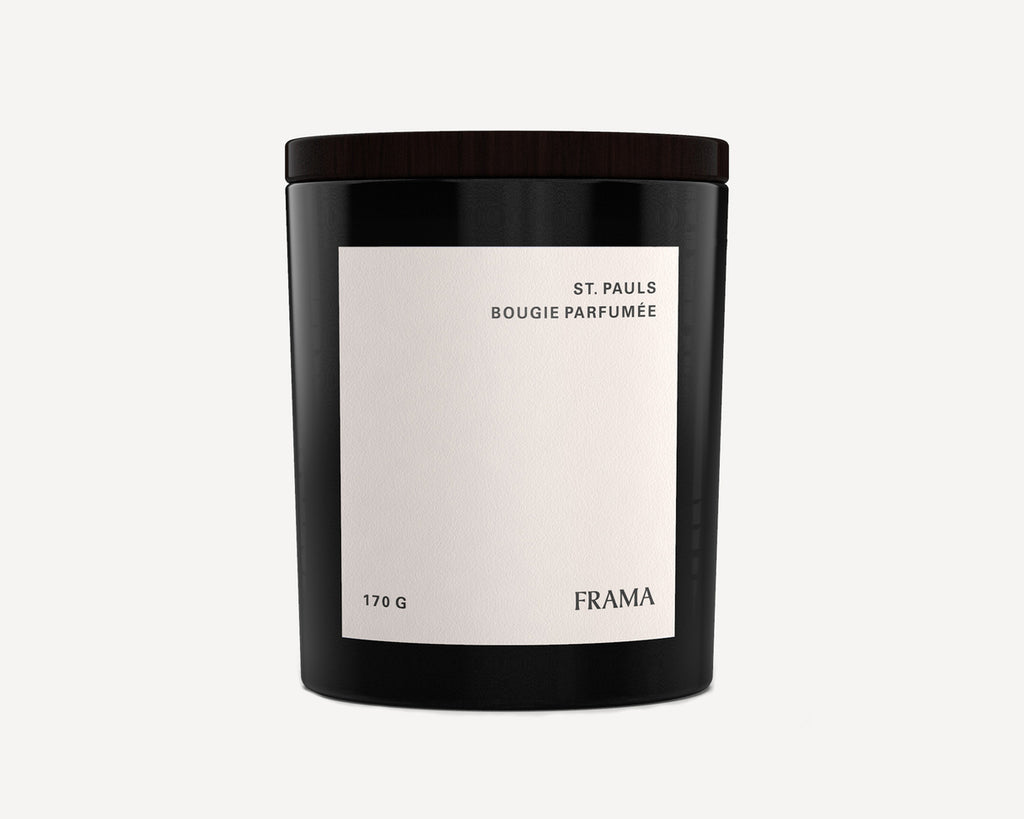 Frama
St. Pauls Candle
The candle's earthy and deep formulation maintains a distinctive freshness, firmly linking it to the Frama universe, where past and present seamlessly intertwine.
Scent profile
Top: Lemongrass, Bergamot
Heart: Coriander, Roman Chamomile, Lavender
Base: Mysore Sandalwood, Vetiver, Cedarwood, Olibanum
To be enjoyed in the personal spaces inhabited, Frama fragrances have now been evolved into the form of scented candles; to enhance spatial experiences. The Bougies Parmfumées are contained in a dark glass beaker which the flame casts through and releases the perfumes of 1917, St. Paul and Beratan. Set an ambiance in the surrounding space with the familiar fragrances.
Details
170g
60 hours of burn time
Made in Denmark / Italy