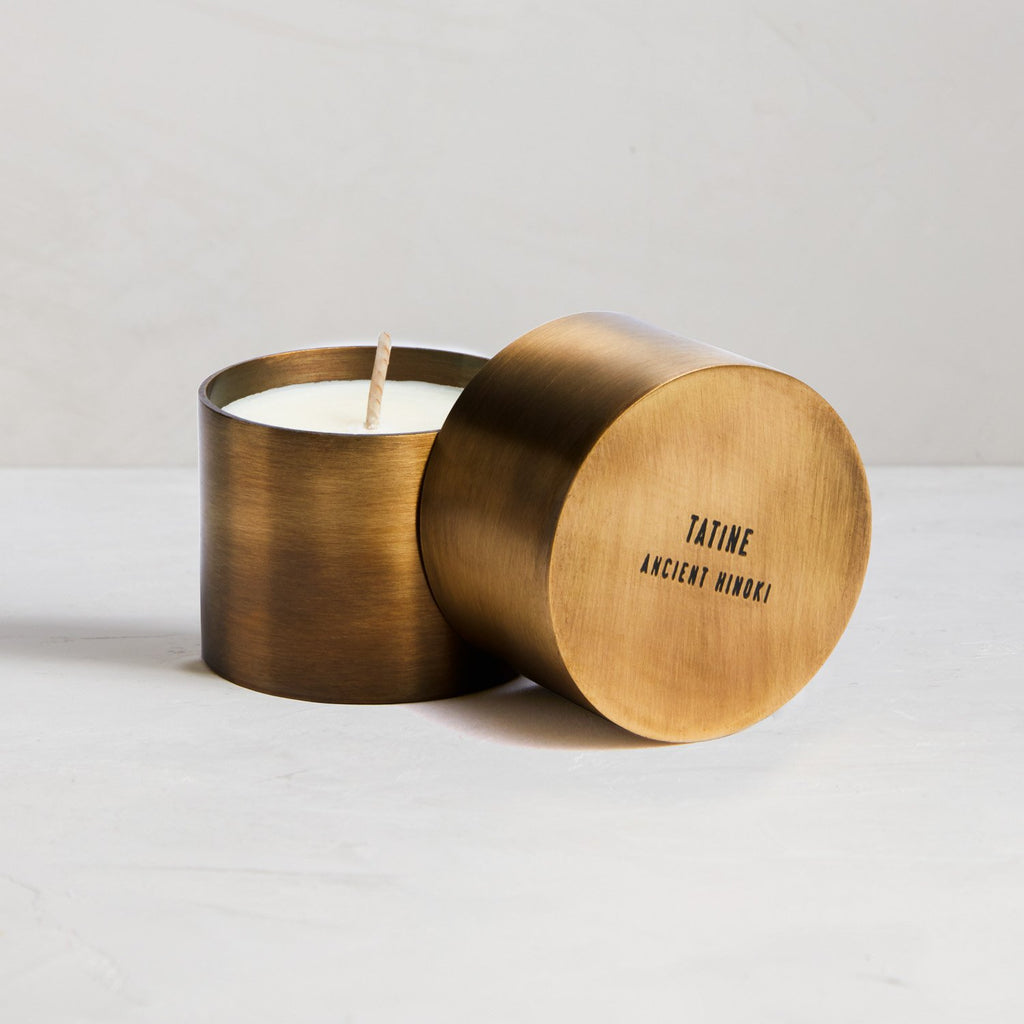 Tatine
Ancient Hinoki Candle
Hinoki, well known for it's relaxing therapeutic effect, emotes the sweet odor of scented smoke that is centuries old. Earthly aromas of fir needle and sacred cypress trail beautifully underneath spicy black peppercorn which gives a sparkling kick to our zen forest blend. Rich dark patchouli and masculine vetiver layered with lime and ginger add savory middle notes. A distillation of warm and woody resins and rich spices topped with a green herbaceous bouquet of minty, grassy shiso leaf. Made of all natural aromas derived from essentials, absolutes, and plant based extracts which are sustainably sourced.

Scent Profile
Top: Lime, Ginger, Shiso
Middle: Fir Needle, Pepper, Patchouli, Vetiver
Base: Cedarwood, Cypress
4 oz. hand forged brass cup in heavyweight, patinated brass. Perfectly imperfect; slight flaws on the surface are part of the unique, handmade process.
Details
22 hours of burn time
Burn time approximately 22 hours
Made in Chicago