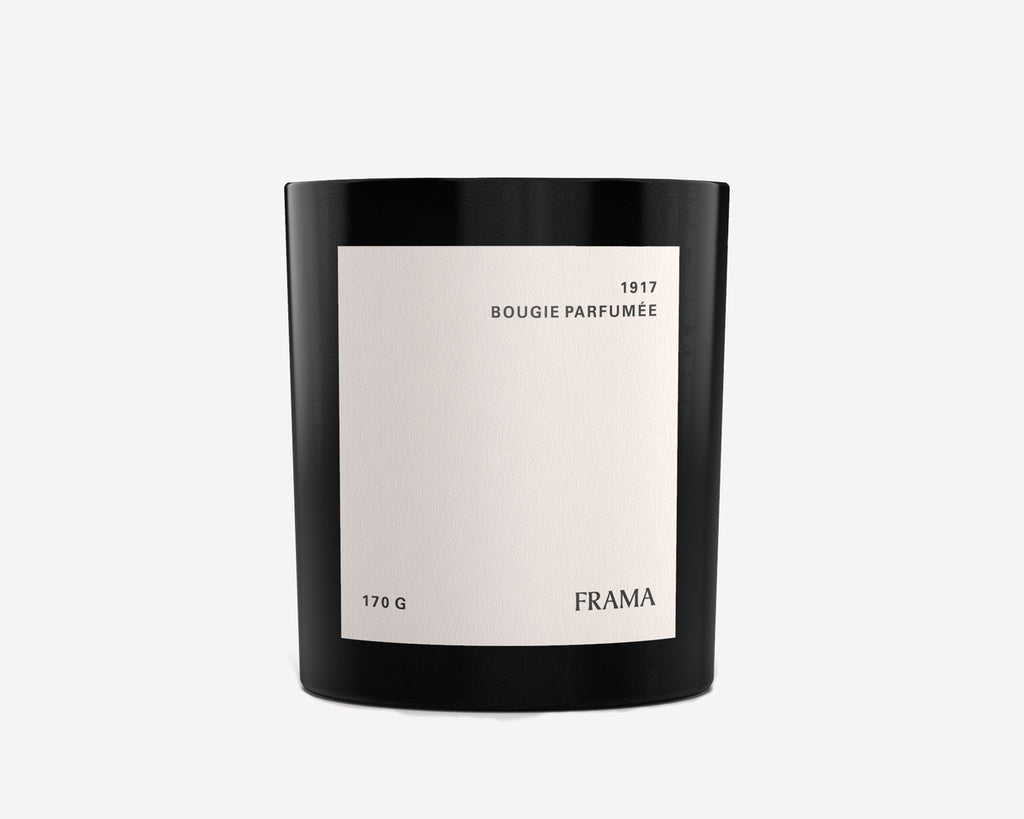 Frama
1917 Candle
Wooden notes of Moss and Grass from the Mediterranean Cypriot flora creates a deep, mysterious character to the new Scented Candle by Frama.
Scent profile
Top: Bergamot and Cedarwood
Heart: Rose and Lilac
Bottom: Patchouli, Seaweed, Oakmoss
To be enjoyed in the personal spaces inhabited, Frama fragrances have now been evolved into the form of scented candles; to enhance spatial experiences. The Bougies Parmfumées are contained in a dark glass beaker which the flame casts through and releases the perfumes of 1917, St. Paul and Beratan. Set an ambiance in the surrounding space with the familiar fragrances.
Details
170g
60 hours of burn time
Made in Denmark / Italy